LABORATORY PROCEDURES FOR MICROORGANISMS
Appendix
M/1998/2.02 Appendix 1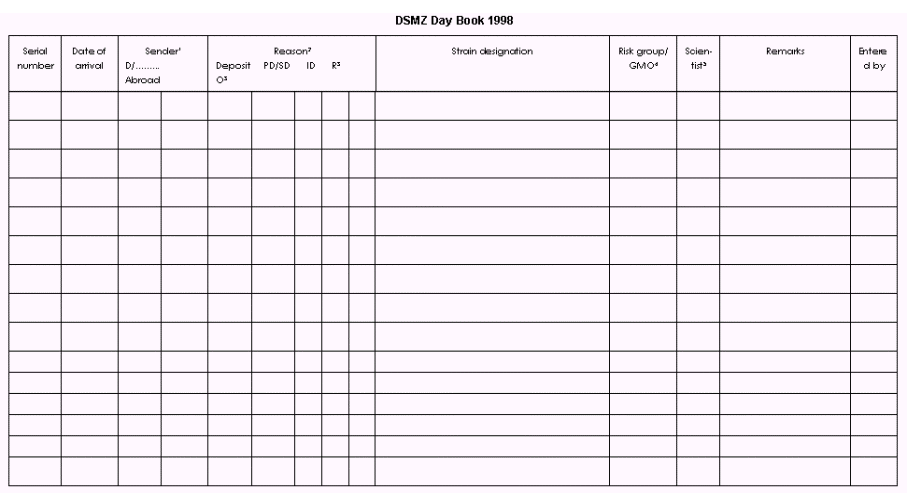 ---
DSMZ Day Book, Explanations

All cultures sent to the DSMZ have to be registered by entering a serial number, date of arrival, strain designation etc. into the DSMZ Day Book. Cultures are then forwarded to the addressee or to the responsible person which may be identified through consultation of the list of DSMZ Responsibilities (DSMZ General Information 103/02/1997). If no Accession Form or covering letter is attached, the culture is stored for an intermediate period in a refrigerator of the laboratory or in another appropriate place to secure survival for some time. In case of problems the Head of the Department has to be contacted

.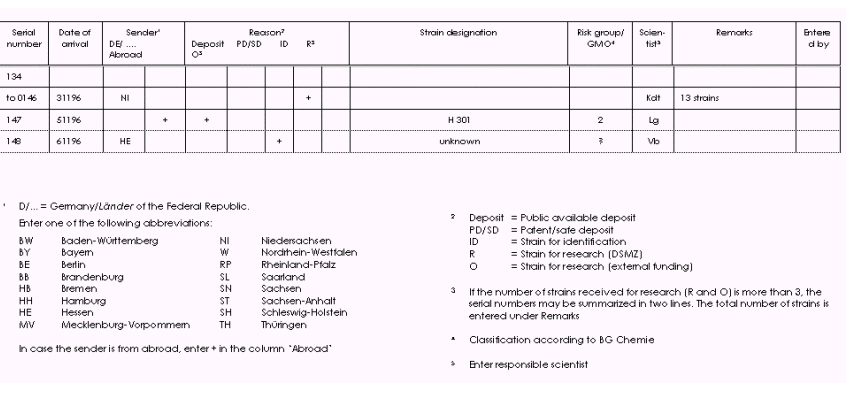 ---
Guidelines prepared for CABRI by DSMZ, CBS and BCCM, 17 May 1998
Page layout by CERDIC
Copyright CABRI, 1998
© The CABRI Consortium 1999 - 2023
This work cannot be reproduced in whole or in part without the express written permission of the CABRI consortium.
Site maintained by Paolo Romano. Last revised on February 2023.