LABORATORY PROCEDURES FOR MICROORGANISMS
Appendix
M/1998/2.01 Appendix 5
---
ACCESSION FORM DSMZ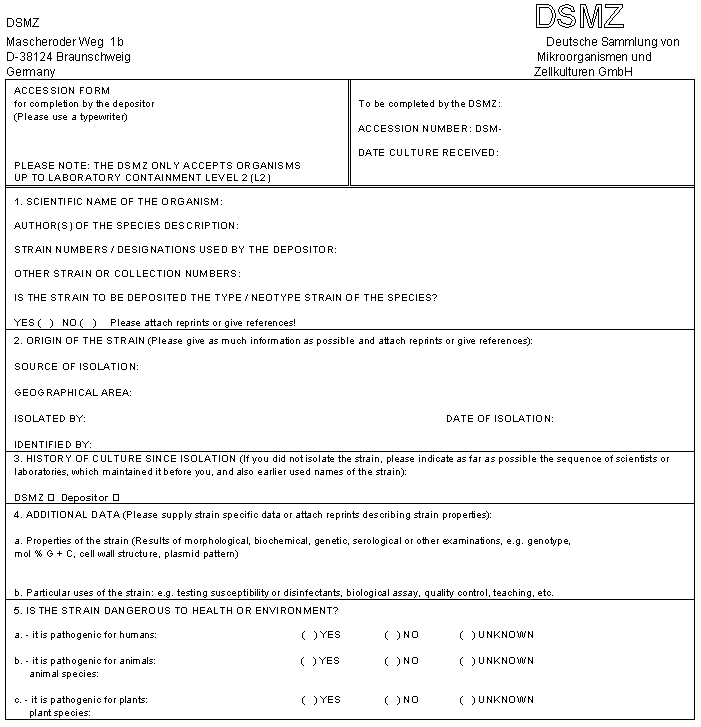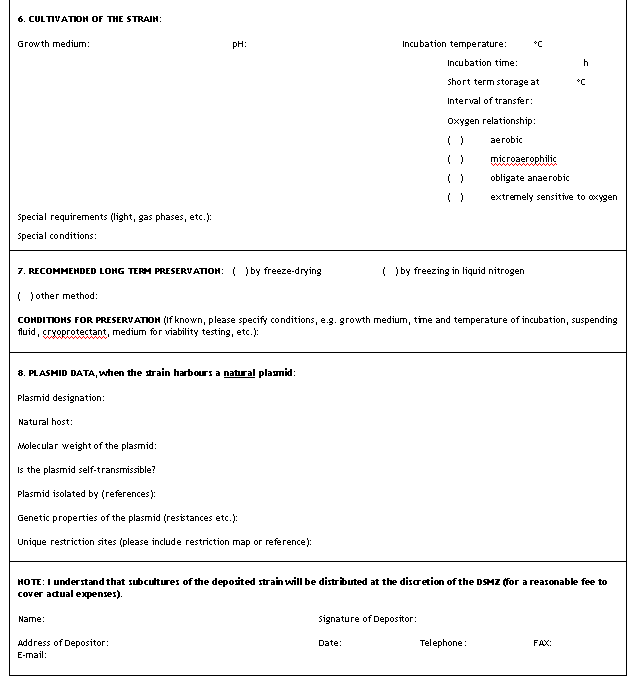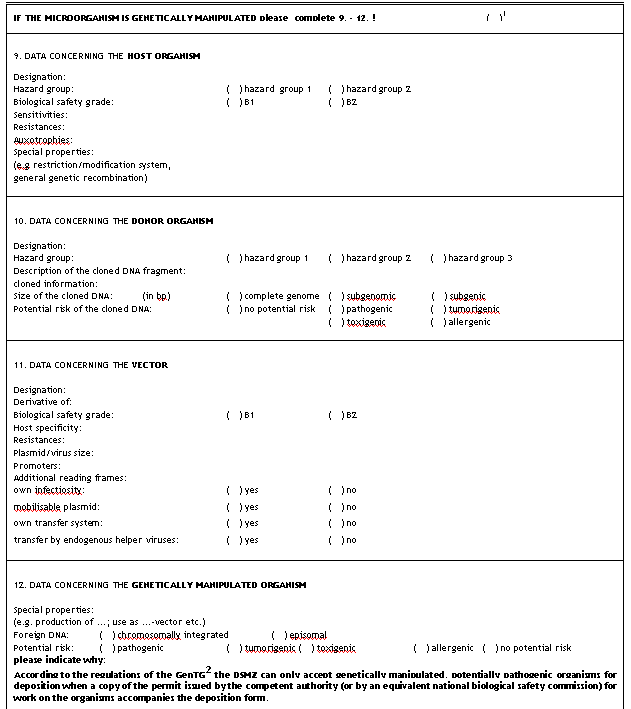 1

Mark with a cross if additional information is given on an attached sheet.
2 GenTG = Gesetz zur Regelung von Fragen der Gentechnik (German law for the regulation of questions concerning genetic engineering).
---
Guidelines prepared for CABRI by DSMZ, CBS and BCCM, 17 May 1998
Page layout by CERDIC
Copyright CABRI, 1998
© The CABRI Consortium 1999 - 2023
This work cannot be reproduced in whole or in part without the express written permission of the CABRI consortium.
Site maintained by Paolo Romano. Last revised on February 2023.